A DEADPOOL 2 Official Thanksgiving Poster ? Really? 🙂 There hasn't been much information about the new DEADPOOL 2 movie and Ryan Reynolds just tweeted a picture to get us all excited!
Will Wade Wilson make an appearance before Valentines day 2018? We heard rumours the film is set to be released in July but who knows with Ryan, anything could happen.
DEADPOOL 2 Official Thanksgiving Poster
Thanksgiving in our house is a glorious, non-stop car accident set to the music of cocaine. pic.twitter.com/ngCdgtpgct

— Ryan Reynolds (@VancityReynolds) November 9, 2017
In the tweet we see all the old cast from the first DEADPOOL and the new edditions Cable aka Nathan Summers and the super sext Domino along side Wades best friend Weasel.
In addition to adding Josh Brolin as Cable, Deadpool 2 stars Zazie Beetz as Domino, Morena Baccarin as Vanessa, T.J. Miller as Weasel, Brianna Hildebrand as Negasonic Teenage Warhead, Leslie Uggams as Blind Al, Stefan Kapicic as Colossus, and Karan Soni as Dopinder. John Wick co-director and Atomic Blonde director David Leitch takes the helm this time around, with Rhett Reese and Paul Wernick returning to pen the screenplay.
Do you think any star cameo roles from either Avengers or X-Men will feature in DEADPOOL 2?
With Wade & Vanessa hooking back up at the end of the first movie, where does this leave the sweet, blind old lady Al who he shared a bedsit with? Will the couple move back into Wades old apartment?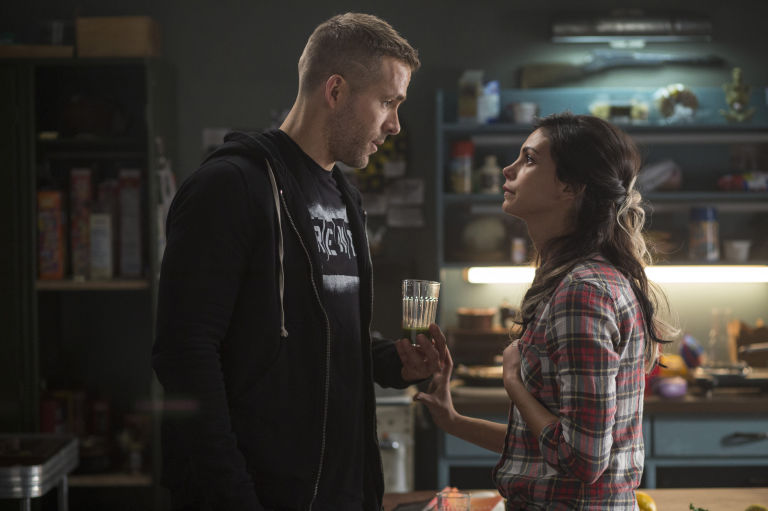 With Christmas just around the corner we hope to see move of DEADPOOL getting us in the Christmas spirit like last time including a serious message regarding checking your baubles.
We hope you enjoyed this sneak peek at the new DEADPOOL 2 movie poster and stay connected as we will reveal more on the movie as its released.